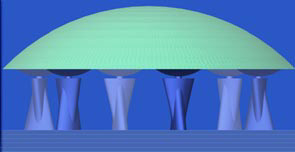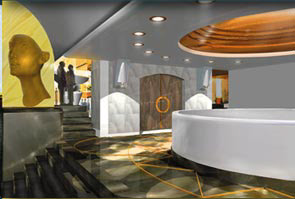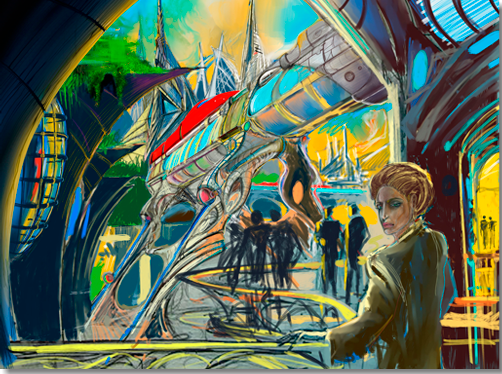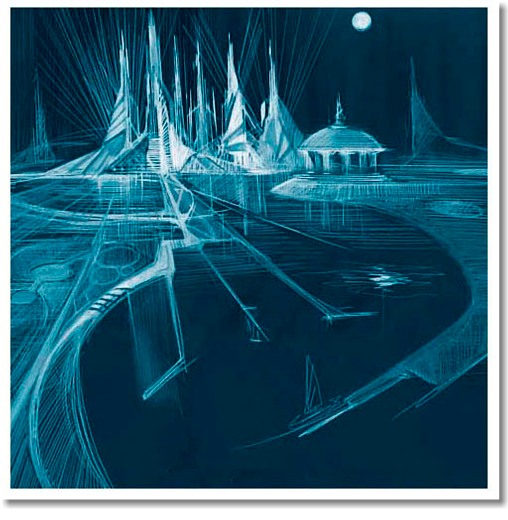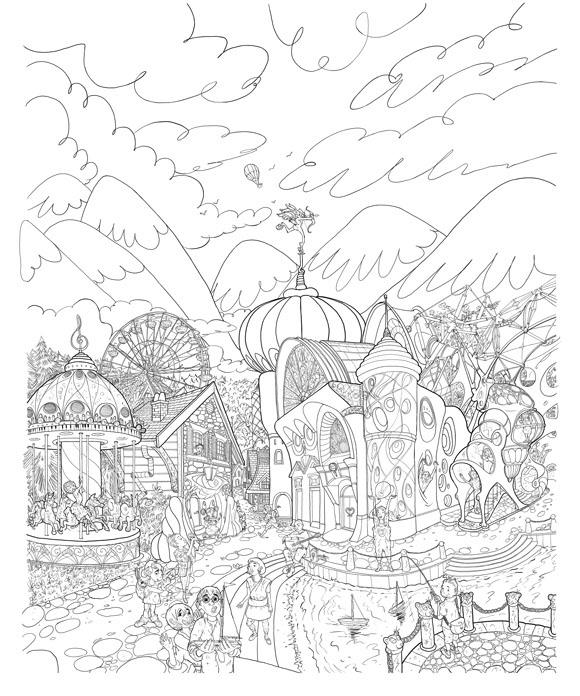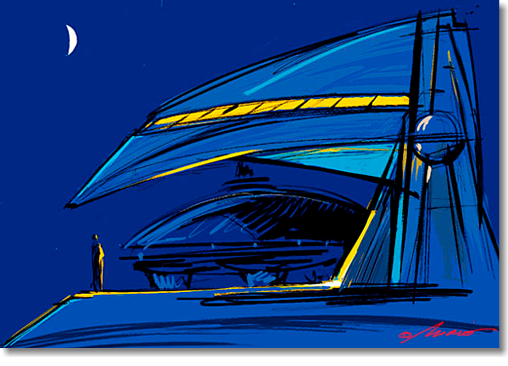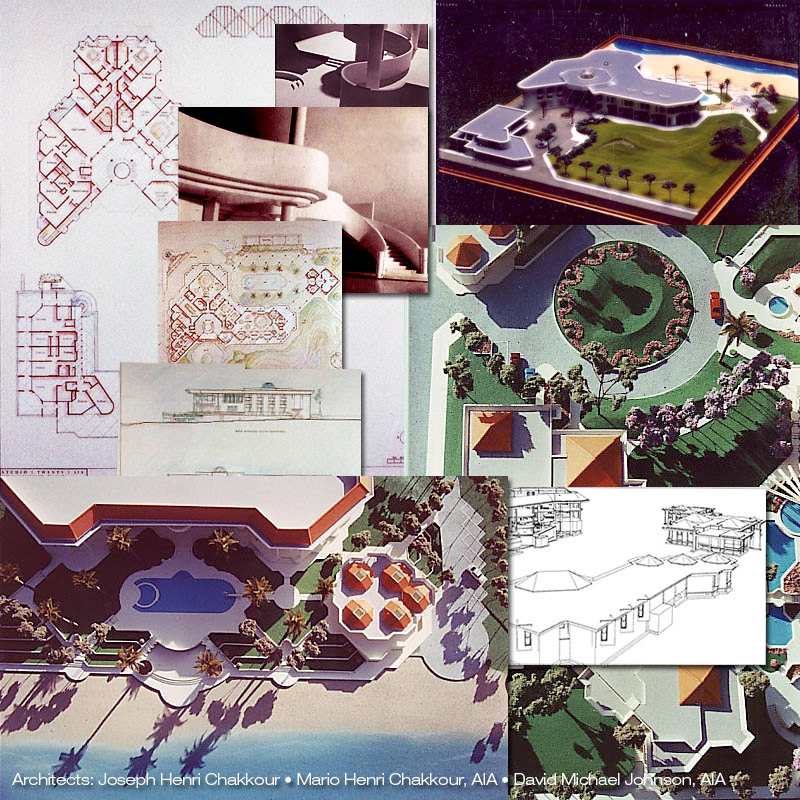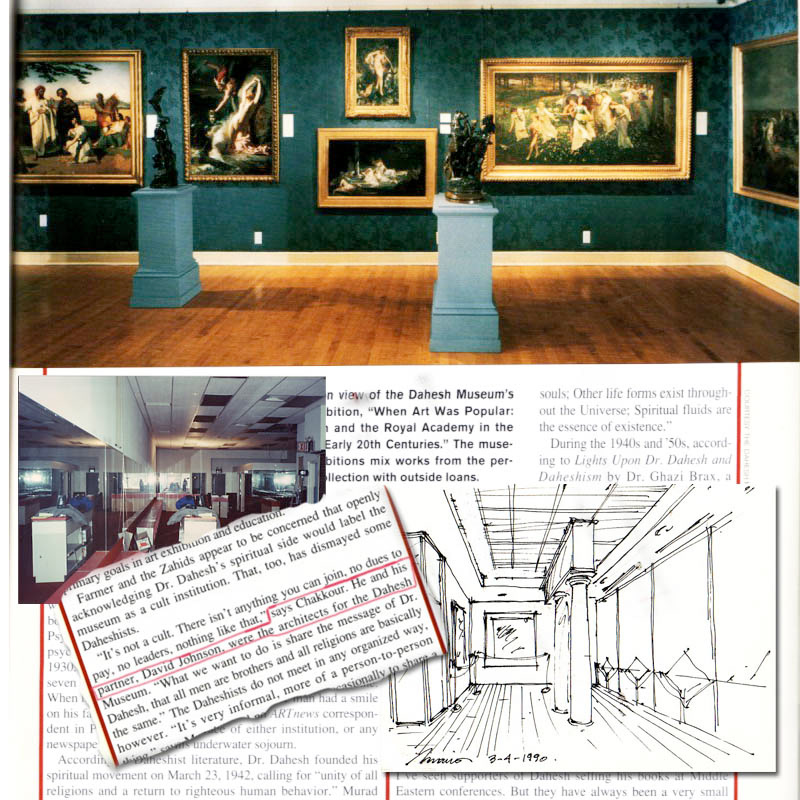 This rendering below was created as a means to demonstrate what "digital tempera" might look like.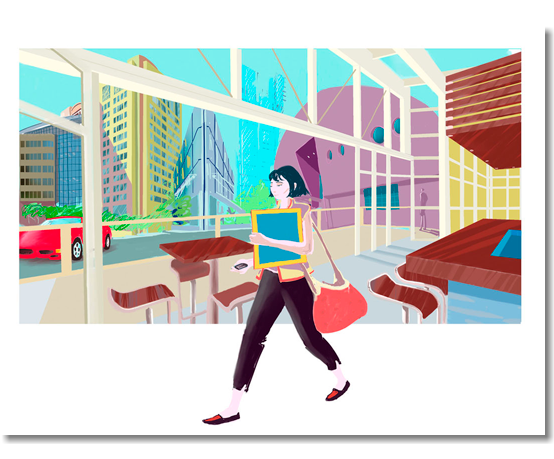 BTV Network print ad and (low bandwidth website) concepts.
Photography Missy Loewe.
Model Laurie Wallace.
2001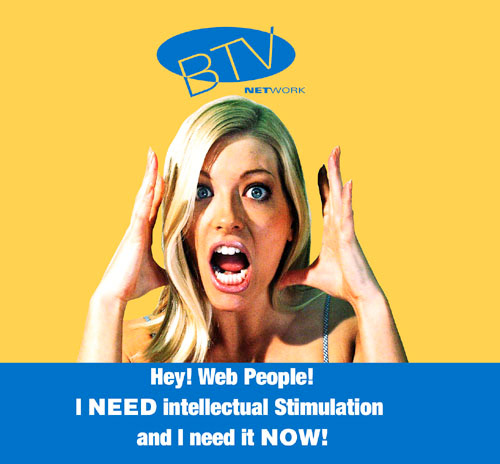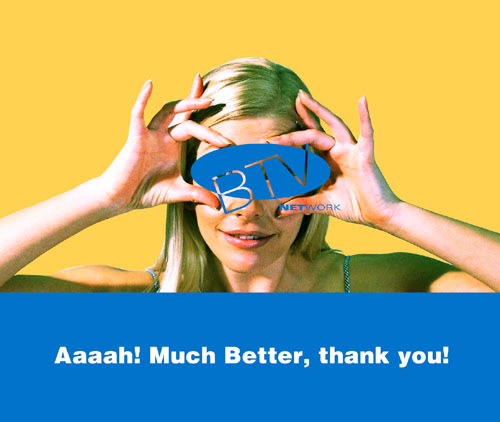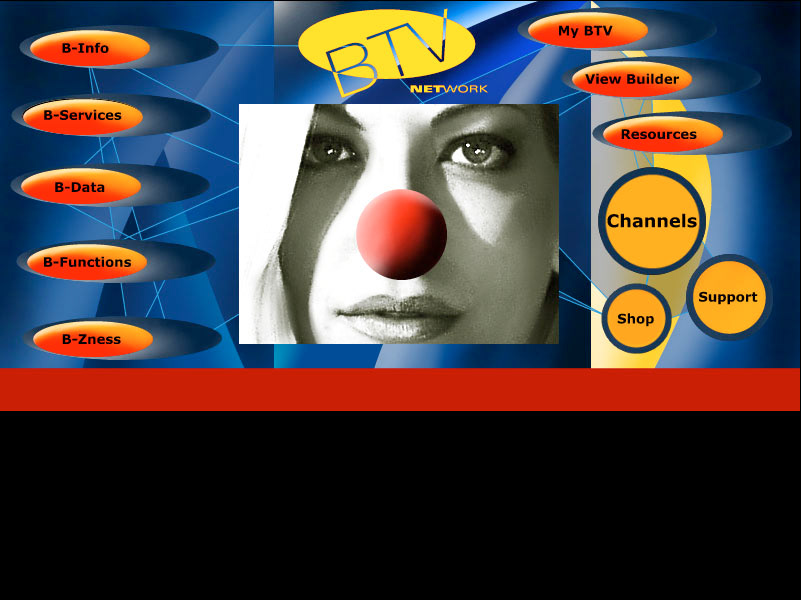 In the year 2000, superimposing animated gifs onto a web splash page was considered
"state of the art."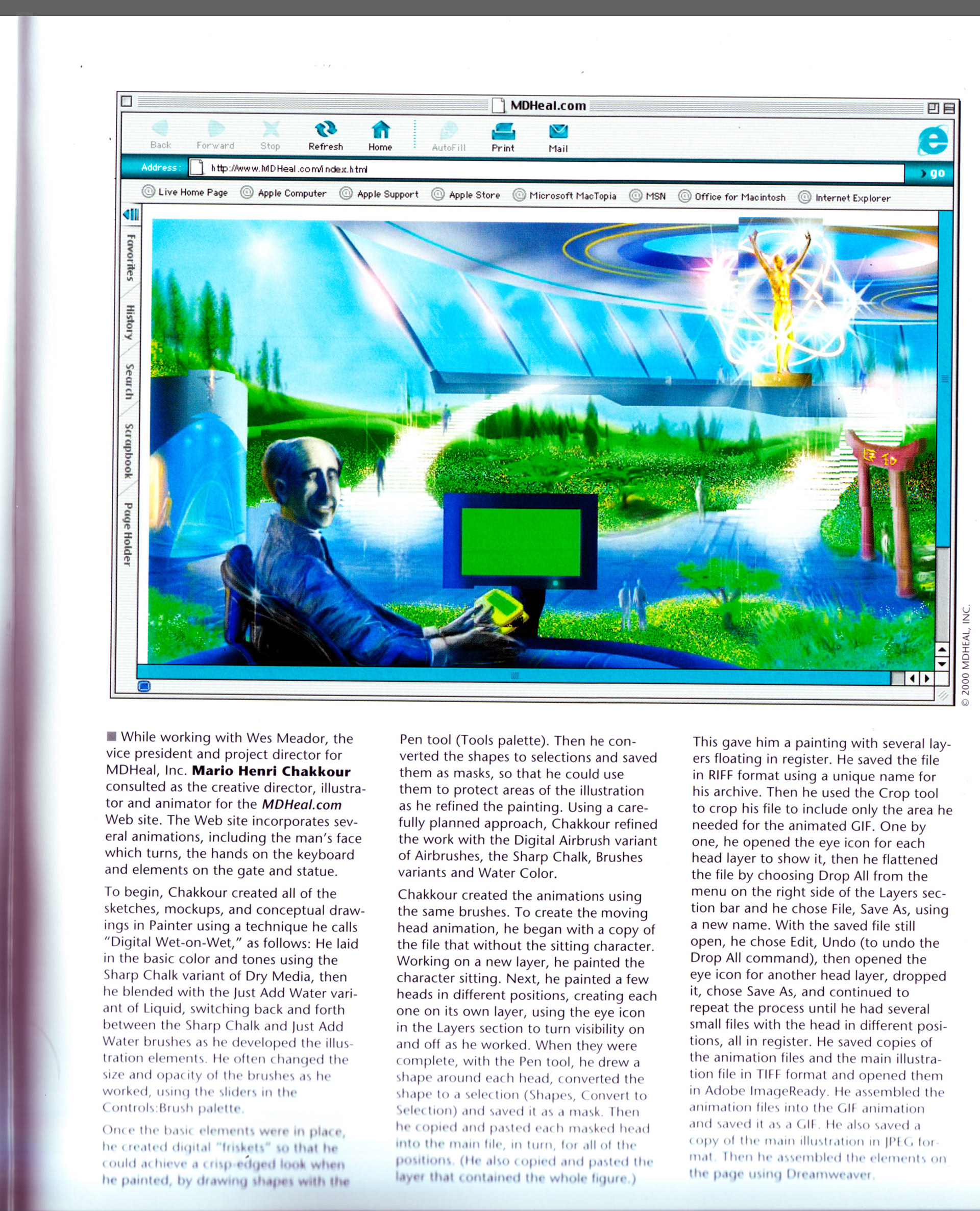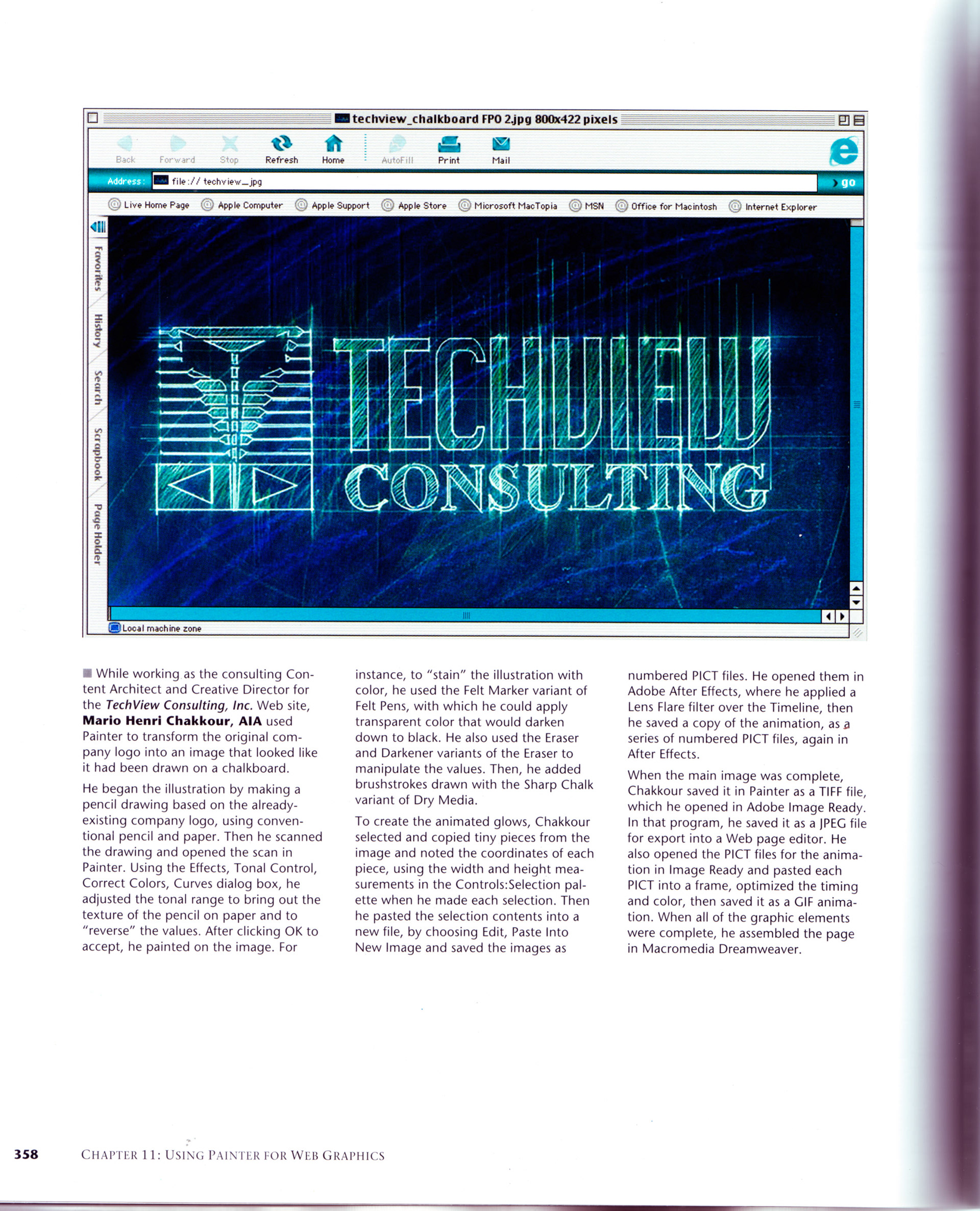 I did these for the Art Director's Club Paper Show...